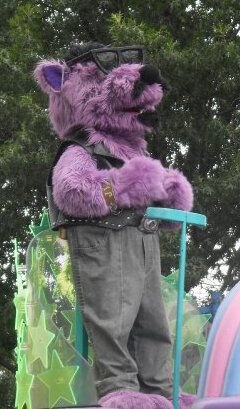 Jackman Wolf (a character similar in appearance to the Big Bad Wolf) has been used at the Sesame Place theme park as the DJ in the "Rock Around the Block Parade". He is performed to a vocal track by Kevin Clash. After 2010, the parade was replaced with "Neighborhood Street Party" and the character was retired.
Jackman's name is a reference to Wolfman Jack, the legendary 1960s disc jockey.
Ad blocker interference detected!
Wikia is a free-to-use site that makes money from advertising. We have a modified experience for viewers using ad blockers

Wikia is not accessible if you've made further modifications. Remove the custom ad blocker rule(s) and the page will load as expected.