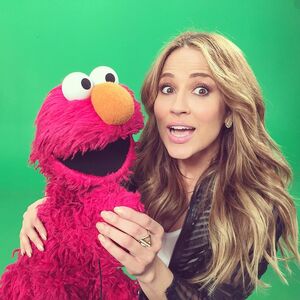 Jackie Guerrido (b. 1972) is a Puerto Rican television weather forecaster and journalist. Guerrido appeared in an episode of Sesame Amigos.
In the segment, Guerrido and Elmo are planning to go to the beach, but first they have to find Guerrido's sunglasses! Luckily, Elmo knows a song to help Guerrido remember where they are.
Ad blocker interference detected!
Wikia is a free-to-use site that makes money from advertising. We have a modified experience for viewers using ad blockers

Wikia is not accessible if you've made further modifications. Remove the custom ad blocker rule(s) and the page will load as expected.