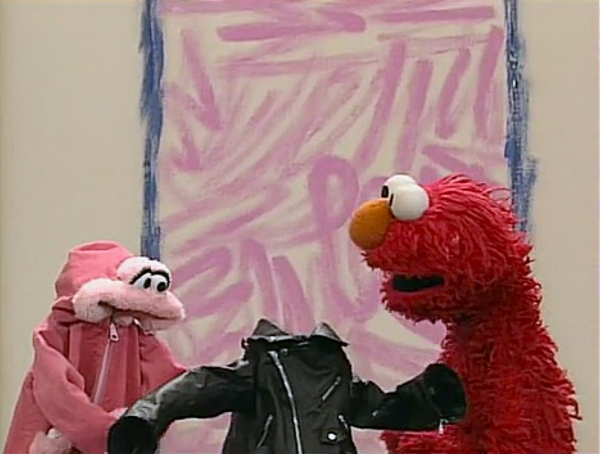 Jackets appeared in the Elmo's World episode "Jackets," where Elmo interviewed the leather motorcycle jacket and the pink hoodie.
The leather jacket, in an Austrian accent, quotes one of Arnold Schwarzenegger's famous lines from The Terminator, "I'll be back."
The pink jacket became Zoe's jacket in Episode 3858 and Episode 3974. The pink jacket also makes an appearance in the Trash Gordon segment of Planet Dirty Laundry.