Ad blocker interference detected!
Wikia is a free-to-use site that makes money from advertising. We have a modified experience for viewers using ad blockers

Wikia is not accessible if you've made further modifications. Remove the custom ad blocker rule(s) and the page will load as expected.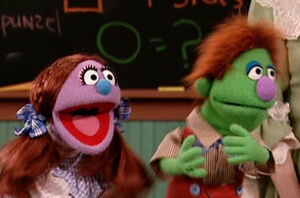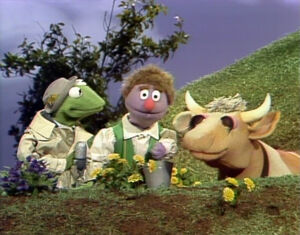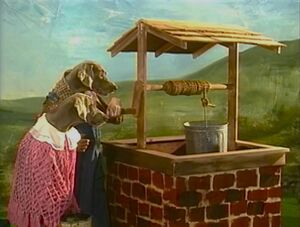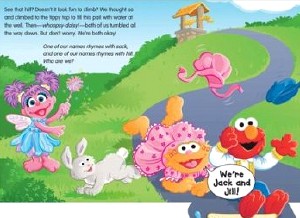 Jack and Jill is a nursery rhyme which was first published in the eighteenth century. There is no clear origin to the rhyme, with many theories looking at mythology and royalty as influences.
Adaptations
Recordings
References
Episode 3081 of Sesame Street features Bob teaching Telly Monster how to read with a book of nursery rhymes, but Telly can already identify Jack and Jill in the book.
Connections
Teri Garr played Jill in Shelley Duvall's Mother Goose Rock 'n' Rhyme (1990)
Garry Shandling played Jack in Shelley Duvall's Mother Goose Rock 'n' Rhyme (1990)