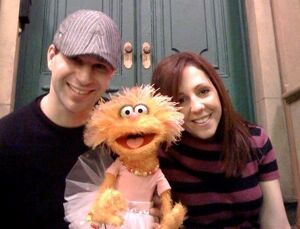 Jonathan P. Rende, credited as JP Rende, is a composer who was been writing various Sesame Street songs since season 40, including a special song performed by Elmo in a 2010 appearance on The Wendy Williams Show.[1] His wife, Kathryn Raio, normally co-composes with him.
Song credits
Sources
Ad blocker interference detected!
Wikia is a free-to-use site that makes money from advertising. We have a modified experience for viewers using ad blockers

Wikia is not accessible if you've made further modifications. Remove the custom ad blocker rule(s) and the page will load as expected.