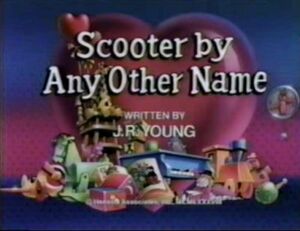 J.R. Young is a writer who wrote or co-wrote over a dozen episodes of Muppet Babies, beginning in the fifth season. Young's first three scripts were solo, while the remainder were co-written with story editor Hank Saroyan.
Young also wrote episodes of the Hanna-Barbera series Trollkins, Rude Dog and the Dweebs, and Fievel's American Tails.
Writing credits
External links
Ad blocker interference detected!
Wikia is a free-to-use site that makes money from advertising. We have a modified experience for viewers using ad blockers

Wikia is not accessible if you've made further modifications. Remove the custom ad blocker rule(s) and the page will load as expected.