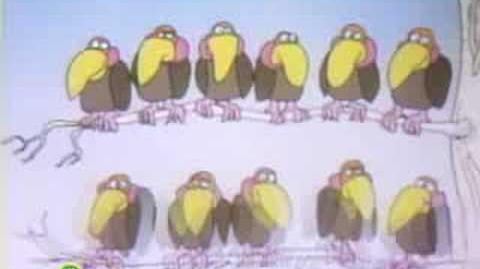 "It's a Lovely Eleven Morning" (registered with ASCAP as "Mary Sunshine") is an animated song directed by Bud Luckey for Sesame Street. A woman sings about the joys of animals that come in elevens.
On the album The Count Counts, the song was performed by Tammy Whynot, a spoof of singer Tammy Wynette.
Releases
Audio
Ad blocker interference detected!
Wikia is a free-to-use site that makes money from advertising. We have a modified experience for viewers using ad blockers

Wikia is not accessible if you've made further modifications. Remove the custom ad blocker rule(s) and the page will load as expected.