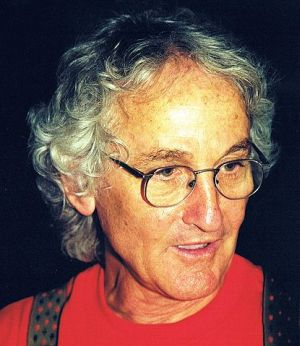 Israel Gurion (b. 1936) is an Israeli actor, singer, and voice artist who dubbed Grover on the 1980s seasons of Rechov Sumsum, the Israeli co-production of Sesame Street. He was also heard singing in dubbed inserts, notably "The Alligator King" and "Ten Turtles" (both included in the first Rechov Sumsum album), and appeared as an on-camera guest on the show.
Gurion has been a popular folksinger, solo or with partner Benny Amdursky, for over fifty years. Gurion's film credits, in addition to an assortment of Hebrew-language features, include the Cannon movie tale The Emperor's New Clothes, as the valet to emperor Sid Caesar, while on TV, he played Albert Einstein in a 2005 children's series. Outside of Rechov Sumsum, he dubbed Jiminy Cricket in Pinocchio.
External links
Ad blocker interference detected!
Wikia is a free-to-use site that makes money from advertising. We have a modified experience for viewers using ad blockers

Wikia is not accessible if you've made further modifications. Remove the custom ad blocker rule(s) and the page will load as expected.