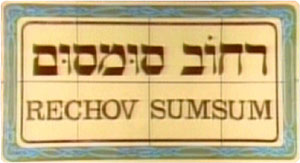 The State of Israel (Hebrew: מְדִינַת יִשְׂרָאֵל) is a country in the Western Asian Levant, on the southeastern edge of the Mediterranean Sea. It borders Lebanon on the north, Syria and Jordan on the east, and Egypt on the south-west.
There have been several Sesame Street co-productions in Israel:
Ad blocker interference detected!
Wikia is a free-to-use site that makes money from advertising. We have a modified experience for viewers using ad blockers

Wikia is not accessible if you've made further modifications. Remove the custom ad blocker rule(s) and the page will load as expected.