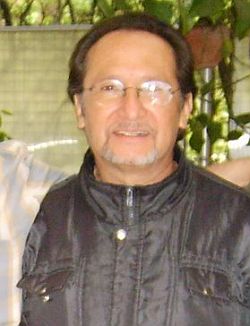 Ismael Castro is a Mexican actor who dubbed Clueless Morgan in Los Muppets en la Isla del Tesoro (Muppet Treasure Island. Castro also dubbed the voices for a dog and squirrel in Dr. Dolittle.
Other dub assignments include Kris Kristofferson in Blade Trinity, John Leguizamo in What's the Worst That Could Happen?, Jon Stewart in The Faculty, Michael Jeter in Jurassic Park III, and Stan Lee in Spider-Man 3, as well as Dobby in Harry Potter and the Chamber of Secrets' and Kit Fisto in Star Wars Episode III: Revenge of the Sith.
Cartoon roles include William van Dort in The Corpse Bride, Ratticus on Flying Rhino Junior High, Zed on Men in Black: The Series, and various characters on Cowboy Bebop.