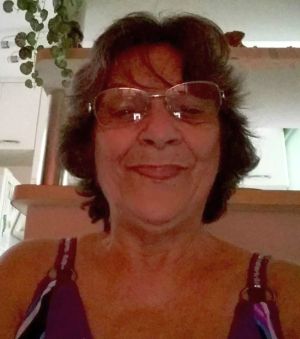 Isaura Gomes (b. 1938) is a Brazilian voice actress who vocalized as Miss Piggy in the Brazilian dub of The Muppet Show (including the tie-in album) and in Os Muppets Conquistam Nova York (The Muppets Take Manhattan).
The versatile Gomes lent her voice to children, old ladies, and ingenues with equal ease. She dubbed both Alice Pearce and Sandra Gould as Gladys Kravitz on Bewitched, as well as occasionally dubbing Mabel Albertson as Darren's mother. She dubbed Valerie Scott on Land of the Giants, Gloria Henry on Dennis the Menace, Carolyn Jones on Batman, Katey Sagal on Married... with Children, Carol Burnett in Annie, and Faye Dunaway in Joan of Arc. In 2018, she was the Brazilian voice of Mexican actress Angelines Fernández on El Chavo del Ocho and El Chapulín Colorado when previously untranslated episodes were broadcast.
Gomes dubbed Betty Rubble in the later Flintstones spin-offs and specials, Jane Jetson on The Jetsons, Leela on Futurama, and the Witch of the Wastes in Howl's Moving Castle.