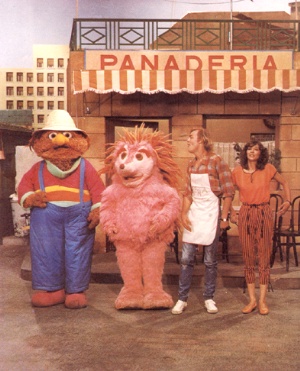 Isabel Castro is a Spanish actress who played Ana in the Spanish Sesame Street co-production Barrio Sésamo.
After her role in this series, Castro apparently acted in the French movie Fado majeur et mineur (1995), although this information is unconfirmed.
She is currently working in Las Noticias del Guiñol, a Spanish TV program clearly inspired by Spitting Image, where puppets representing national and international politicians interact with each other in a parody of recent news.
Ad blocker interference detected!
Wikia is a free-to-use site that makes money from advertising. We have a modified experience for viewers using ad blockers

Wikia is not accessible if you've made further modifications. Remove the custom ad blocker rule(s) and the page will load as expected.