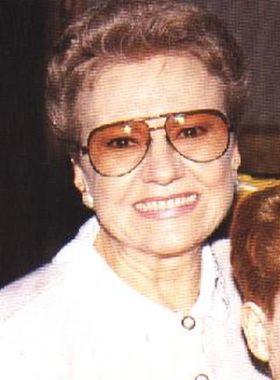 Isa Di Marzio (1929-1997) was an Italian voice actress who was the original voice of Miss Piggy in the early seasons of Il Muppet Show (The Muppet Show). She was replaced by Roberto Del Giudice, who continued into the film dubs. She later dubbed Mrs. Hoggett in Babe.
Di Marzio began as a child actress on Italian radio shows and also performed on stage and in a couple of films. Most of her career was spent in the dubbing studio, however, lending her voice to Kim Hunter in When Strangers Marry and Tuesday Weld in the Danny Kaye movie The Five Pennies. Later assignments included Glynis Johns in While You Were Sleeping. On TV, she dubbed Isabel Sanford on All in the Family and The Jeffersons and Renee Taylor on The Nanny.
In animation, she dubbed Woody Woodpecker, Dixie on Pixie and Dixie, Mrs. Potts in Beauty and the Beast, Lucy and others in the Peanuts movies, and Aunt May on the 1990s Spider-Man series.
External links
Ad blocker interference detected!
Wikia is a free-to-use site that makes money from advertising. We have a modified experience for viewers using ad blockers

Wikia is not accessible if you've made further modifications. Remove the custom ad blocker rule(s) and the page will load as expected.