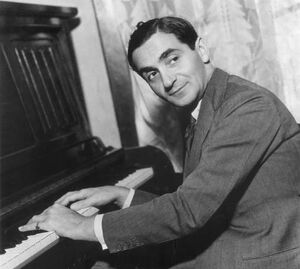 Irving Berlin (1888-1989), was one of the most famous American songwriters in the 20th century. His work includes songs, musicals, and film scores. He is the author of such well-known songs as "God Bless America" and "White Christmas."
Songs performed by the Muppets
from Watch Your Step (1914)
from Stop! Look! Listen! (1915)
from As Thousands Cheer (1933)
from Easter Parade (1948)
from Call Me Madam (1950)
External links
Ad blocker interference detected!
Wikia is a free-to-use site that makes money from advertising. We have a modified experience for viewers using ad blockers

Wikia is not accessible if you've made further modifications. Remove the custom ad blocker rule(s) and the page will load as expected.