International Sesame Street crossovers
Talk

0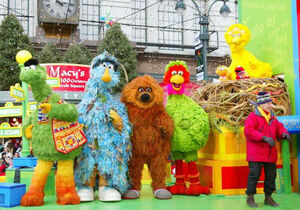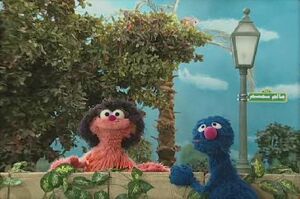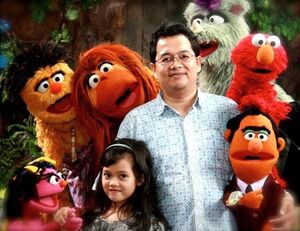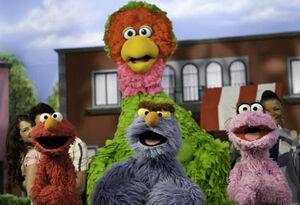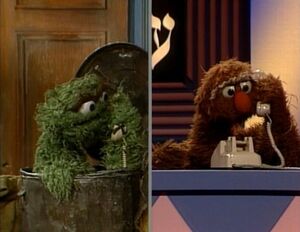 A list of appearances by characters from international co-productions of Sesame Street alongside the American cast.
Elmo is the local character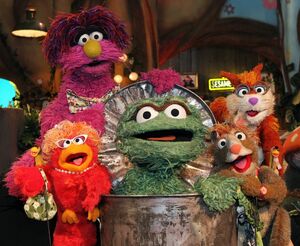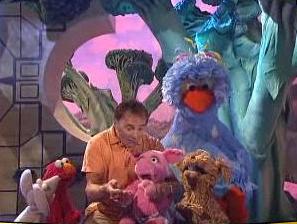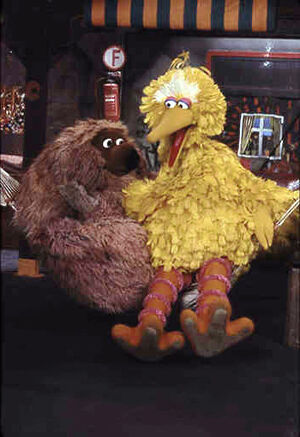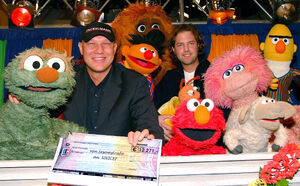 Big Bird and Oscar the Grouch (as performed by Caroll Spinney) appeared on the 10th Anniversary special.
Big Bird and Oscar the Grouch (and possibly more original Sesame Street characters) appeared on the show's 1000th episode; a circus gala performance.
Samson, Tiffy and Finchen were seen on Sesame Street Stays Up Late.
Samson and Rumpel appeared on 2002's Macy's Thanksgiving Day Parade.
Ernie and Bert appeared on the 30th Anniversary special. Kevin Clash performed Elmo briefly during the anniversary's press conference in 2003.
Following the special guest spot, Ernie and Bert appeared sporadically in street scenes throughout 2006, including episode 2173.
In 2008, Ernie and Bert moved into an apartment on Sesamstrasse, allowing the pair to appear regularly in new sketches specifically made for the show.
Samson and Finchen have both been a part of the Sesamstrasse Live shows.
Ernie and Bert appear as guest characters on Eine Möhre für Zwei episodes during the second (2011) and third (2012) seasons.
As of 2012, Sesamstrasse's 40th anniversary year, Elmo will be a regular part of the show, with segments filmed locally. Other American characters will make guest appearances.
International Crossover Merchandise
In the 1970s and 1980s, for budgetary reasons, a few of the co-productions used the same merchandise. Thus all the comics for Sesamstraat magazine and Sesamstrasse magazine were the same, featuring characters from both shows interacting, but written in the countries' respective languages. It was never explained to the magazines' readers where the foreign characters came from, nor why they never appeared on the respective shows.
The same situation applied to the board game Promenade Rue Sesame, sold in both France and Germany and featuring figures from 1, Rue Sésame and Sesamstrasse.
Often, an international crossover is when an American Muppet becomes a cast member of the show. Examples of this are Elmo and Grover in Galli Galli Sim Sim, Elmo on Sesamgade, Ernie and Bert on Sesamstrasse, Grover on Rechov Sumsum, and Big Bird on The Adventures of Kami and Big Bird.
See also