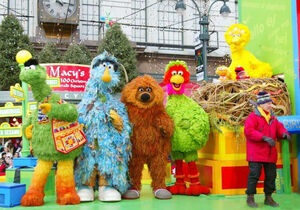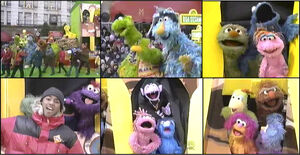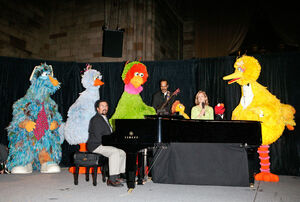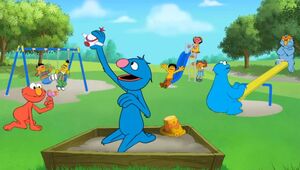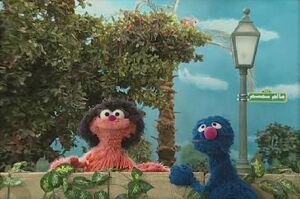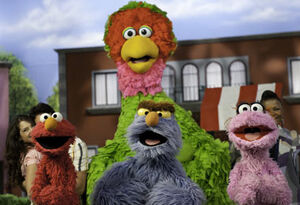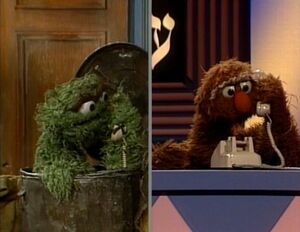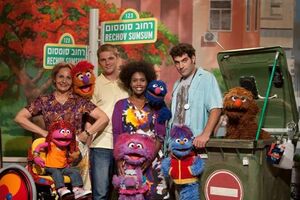 A list of appearances by characters from international co-productions of Sesame Street alongside the American cast.
Grover is one of the local main characters in the 2015 reboot, and Ernie, Bert, Elmo, and Cookie Monster also appear in some local inserts.
Elmo is the local character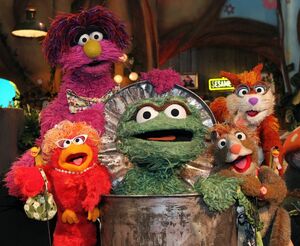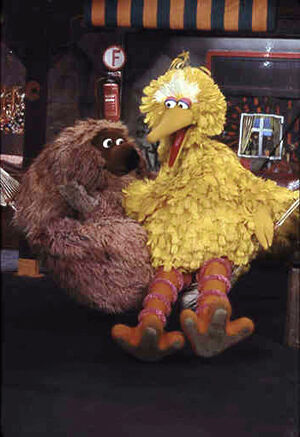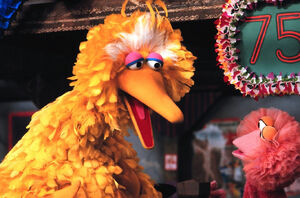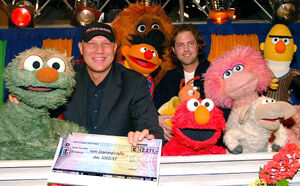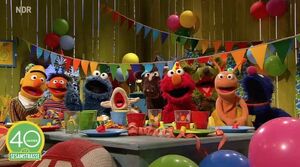 Big Bird and Oscar the Grouch (and possibly more original Sesame Street characters) appeared on the show's 1000th episode; a circus gala performance, and the first showcasing the characters with a custom opening. Unusual for a Big Bird appearance, the character was not dubbed, but voiced in German by Caroll Spinney instead.
Samson, Tiffy and Finchen were seen on Sesame Street Stays Up Late. Tiffy is also featured in the TV special's book adaptation.
Elmo, Grover, and Cookie Monster have appeared alongside Bel in videos on the show's YouTube channel.
International Crossover Merchandise
In the 1970s and 1980s, for budgetary reasons, a few of the co-productions used the same merchandise. Thus all the comics for Sesamstraat magazine and Sesamstrasse magazine were the same, featuring characters from both shows interacting, but written in the countries' respective languages. It was never explained to the magazines' readers where the foreign characters came from, nor why they never appeared on the respective shows.
The same situation applied to the board game Promenade Rue Sesame, sold in both France and Germany and featuring figures from 1, Rue Sésame and Sesamstrasse.
Often, an international crossover is when an American Muppet becomes a cast member of the show. Examples of this are Elmo and Grover in Galli Galli Sim Sim, Elmo on Sesamgade, Ernie and Bert on Sesamstrasse, Grover on Rechov Sumsum, and Big Bird on The Adventures of Kami and Big Bird.
See also
Ad blocker interference detected!
Wikia is a free-to-use site that makes money from advertising. We have a modified experience for viewers using ad blockers

Wikia is not accessible if you've made further modifications. Remove the custom ad blocker rule(s) and the page will load as expected.