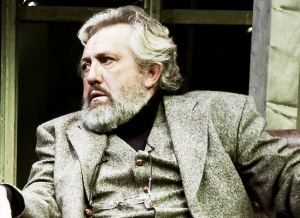 Ingemar Carlehed (b. 1945), born Gustav Ingemar Carlehed, voiced Uncle Traveling Matt, Doc, and other minor characters in Fragglarna, the Swedish dub of Fraggle Rock.
Carlehed was hired by Göteborgs Stadsteater where he has had many successes, notably as Andrei Nikolayevich Bolkonsky in War and Peace. With his success on the stage, many television series and movie roles followed, starting with Rune Alfredsson in Offside from 1971.
Since the 1980s, Carlehad has taught acting at Skara Skolscen. He has also directed many plays at the theaters Göteborgs Stadsteater and Teater Halland. His many dubbing credits include Dr. Doolittle 3, Inspector Gadget, The Borrowers, The Tigger Movie and The Wuzzles.
Carlehed lives with Christel Körner, the Swedish voice of Red Fraggle.