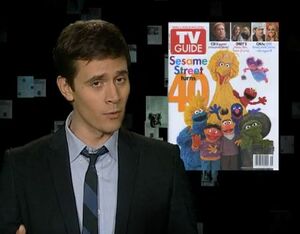 infoMania is a weekly news show that aired on Current TV until July 2011. The series pokes fun at the media, pop culture, music and internet memes. The show was formerly hosted by Connor Knighton, with other segments hosted by Brett Erlich (current host), Ben Hoffan, Brian Sofi, Erin Gibson and Sarah Haskins.
Muppet Mentions
Ad blocker interference detected!
Wikia is a free-to-use site that makes money from advertising. We have a modified experience for viewers using ad blockers

Wikia is not accessible if you've made further modifications. Remove the custom ad blocker rule(s) and the page will load as expected.