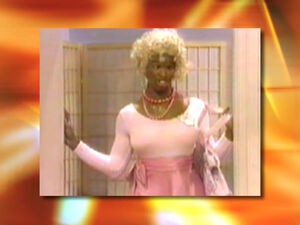 In Living Color is a sketch comedy series that ran on Fox from 1990 to 1994.
References
Mentions
A recurring character in the show's fourth season was a thug named "Snuff A. Luffagus."
In the fourth season sketch on Al Sharpton's Hunger Strike, Al Sharpton says Big Bird is black because he is octoroon, high yellow, and passing.
Connections
Ad blocker interference detected!
Wikia is a free-to-use site that makes money from advertising. We have a modified experience for viewers using ad blockers

Wikia is not accessible if you've made further modifications. Remove the custom ad blocker rule(s) and the page will load as expected.