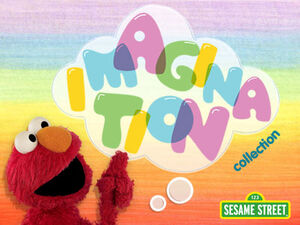 Imagination Collection is a digital Sesame Street music collection released on Sesamestreet.org in 2012 via SoundCloud with songs available for purchase on iTunes. The collection consisting of tracks from previously released albums themed around imagination.
Track listing
See also
Ad blocker interference detected!
Wikia is a free-to-use site that makes money from advertising. We have a modified experience for viewers using ad blockers

Wikia is not accessible if you've made further modifications. Remove the custom ad blocker rule(s) and the page will load as expected.