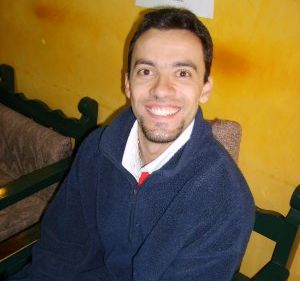 Igor Cruz is a Mexican voice actor and puppeteer who played Multimuppet and Multimonstruo roles during the 2005 season of Plaza Sésamo. He also dubbed Elmo in the Spanish version of the resource videos The Get Healthy Now Show and Math Is Everywhere, and direct-to-DVD features Being Green, Elmo And Abby's Birthday Fun! and Abby in Wonderland.
Cruz' dub credits include a battle droid in Star Wars: Revenge of the Sith, Dwight Yoakam in Hollywood Homicide, and Ryan Hansen on Veronica Mars. Animation roles include Chip on Camp Laszlo, Wink on Codename: Kids Next Door, and Veemon on Digimon.
Ad blocker interference detected!
Wikia is a free-to-use site that makes money from advertising. We have a modified experience for viewers using ad blockers

Wikia is not accessible if you've made further modifications. Remove the custom ad blocker rule(s) and the page will load as expected.