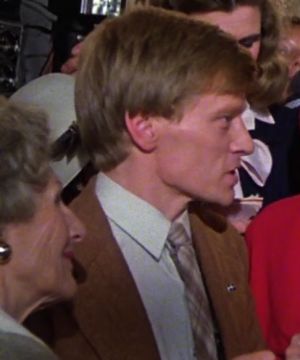 Ian Hanham (d. 1996[1]) was a British actor who appeared uncredited in The Great Muppet Caper, as the reporter interviewing Lady Holiday after the fashion show robbery.
Hanham played World War II-era German soldiers in the 1985 film Biggles and in two episodes of the sitcom 'Allo, 'Allo, and also appeared on Grange Hill. He was most active on stage, including London productions of Guys and Dolls (as Harry the Horse), A Funny Thing Happened on the Way to the Forum (Hero), and Cabaret (as the customs officer), as well as straight plays.
Sources
Ad blocker interference detected!
Wikia is a free-to-use site that makes money from advertising. We have a modified experience for viewers using ad blockers

Wikia is not accessible if you've made further modifications. Remove the custom ad blocker rule(s) and the page will load as expected.