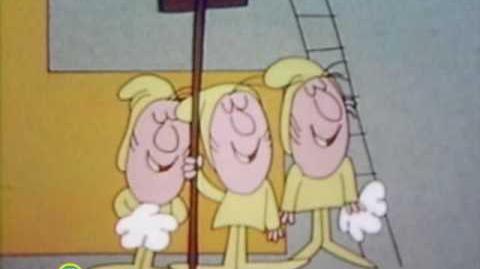 "I in the Sky" is an animated song from Sesame Street Season 3. Three little men rub, scrub and polish the huge letter I, singing, "We all live in a capital I." The I is located in the middle of a desert in the center of the sky.
In Episode 4142, Baby Bear appears with Abby Cadabby in a sketch singing the chorus of the song as he draws a capital I.
Releases
Video
Ad blocker interference detected!
Wikia is a free-to-use site that makes money from advertising. We have a modified experience for viewers using ad blockers

Wikia is not accessible if you've made further modifications. Remove the custom ad blocker rule(s) and the page will load as expected.