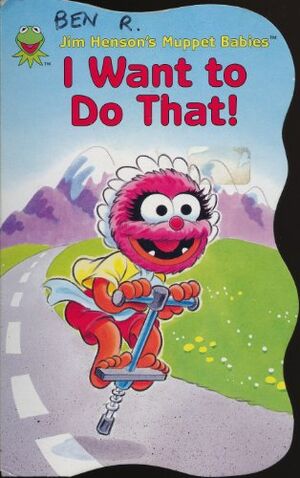 I Want to Do That... is a rhyming Muppet Babies book, featuring the Muppet Babies interacting with animals, and a single-sentence rhyme on each page describing its illustration. For example:
"
I want to hop from here to there
then hop on to everywhere.
"
The book was reprinted by Bendon Publishing in 2003 (ISBN 1593941692).
See also