Written by
John Rox
Date
1950
Publisher
Edwin H. Morris & Co. Inc.
"I Want a Hippopotamus for Christmas" is a novelty Christmas song popularized in a 1953 recording by 10-year-old Gayla Peevey. The Oklahoma City Zoo used the song as part of a campaign to raise money to purchase a hippo. A baby hippo named Matilda was purchased as a Christmas present for Peevey, who in turn donated it to the zoo.
Elmo sings "I Want a Hippopotamus for Christmas" on the album Elmo Saves Christmas: Holiday Favorites.
Anne Hathaway and Big Bird sang the song in Elmo's Christmas Countdown, replacing "Hippopotamus" with "Snuffleupagus".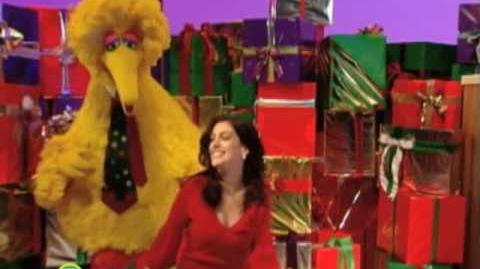 Ad blocker interference detected!
Wikia is a free-to-use site that makes money from advertising. We have a modified experience for viewers using ad blockers

Wikia is not accessible if you've made further modifications. Remove the custom ad blocker rule(s) and the page will load as expected.