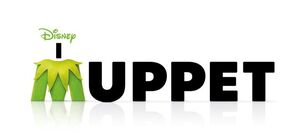 Country (Language)
Italy
(Italian)
Released
February 3, 2012
Running time
103 minutes
Dubbing Studio/
Localization
Royfilm Ltd.
Script Translator/Editor
Louis Calabro
Voice Director
Leslie James la Penna
Viviana Barbetta
Marco Meloni
Musical Adaptation
Ermavilo (musical direction)
Lorraine Brancucci, Matteo Schiavio (song adaptation)
Local Rating
I Muppet is the Italian dub of The Muppets.
Voices
Additional voices: Sergio Di Giulio, Mario Bombardieri, Francesco Vairano, Pasquale Anselmo, Roberto Gammino, Andrea Mete
Tex Richman's Chorus Girls: Roberta Frighi, Claudia Arvati, Fernanda Caporale, Serena Bagozzi
Credits
Sound: Villas Studios Ltd.
Dubbing assistant: Viviana Barbetta
Dubbing engineer: Marco Meloni
Synchronizer: Giandonato Cochetti
Sound mixed at Shepperton International
Song translations recorded at Trafalgar Recording Studios - Roma
Music dubbing: Matteo Schiavio
Posters
Promotion
The extensive promotional campaign included Elio performing a cover version of "The Muppet Show Theme" and a series of web videos where he was kidnapped by the Muppets to host The Muppet Show. Other online promotions included the Italian version of the "Never-Ending Mahna Mahna Phenomahna", a magazine appearance on The Cinema Show, and wallpaper and screensavers. Merchandise included the book adaptation, 24-plush Nicotoy dolls (Kermit, Miss Piggy, Fozzie and Animal), HoMe teacups (Kermit, Piggy, Gonzo, Fozzie and Animal), Miss Piggy souvenir bags and a hat promoting the film.
Releases
External links