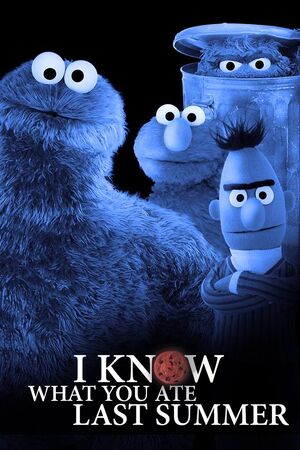 I Know What You Did Last Summer is a horror film written starring Sarah Michelle Gellar revolving around four friends who are being stalked by a killer one year after a summer car accident in which they were involved. Two sequels were spawned from the original film, I Still Know What You Did Last Summer and I'll Always Know What You Did Last Summer.
Sesame Street posted a parody poster of the film on Facebook for the first day of summer in 2017 featuring Bert, Elmo, Cookie Monster and Oscar the Grouch titled, "I Know What You Ate Last Summer."
Connections
Ad blocker interference detected!
Wikia is a free-to-use site that makes money from advertising. We have a modified experience for viewers using ad blockers

Wikia is not accessible if you've made further modifications. Remove the custom ad blocker rule(s) and the page will load as expected.