I Am Big Bird: The Caroll Spinney Story
Talk

0
This article is about an upcoming project, product, or production.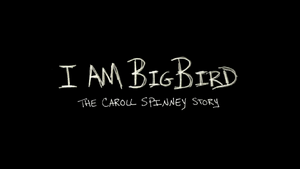 I Am Big Bird: The Caroll Spinney Story is an upcoming feature-length documentary about Caroll Spinney, the original Muppeteer behind Big Bird and Oscar the Grouch on Sesame Street.
The documentary is being produced by Copper Pot Pictures. Clay Frost, Chad N. Walker and Dave LaMattina are listed as the filmmakers.
According to a comment by Copper Pot on the YouTube video of the trailer, the film is set to be released around spring of 2013.
The film currently has raised $37,000 or its $100K production budget goal on Kickstarter.
Trailer
Official description
"
I AM BIG BIRD is a feature-length documentary about Caroll Spinney, who has been Sesame Street's Big Bird and Oscar the Grouch since 1969… and at 78 years old, he has no intention of stopping.

Think you know everything there is to know about Sesame Street? You don't. You might know that Frank Oz turned down an offer to play Big Bird, but you probably don't know that until a last minute change of heart by NASA, Big Bird was supposed to go to space aboard The Challenger. Or you may know that Oscar the Grouch got his voice from a cantankerous cabbie, but you'd be surprised to learn that a fire in his trash can almost led to Caroll's untimely demise.

Caroll's stories are the stuff of legend. He has been a constant presence in our lives for over 40 years, his path weaving through American history like that of Forrest Gump. His time inside the Bird has taught him about the world and about himself. I AM BIG BIRD will peel away the instances in his life that inspired his creation of characters that have influenced generations of children. And, as the yellow feathers give way to grey hair, it is the man, not the Muppet, who will steal your heart.

"
See also
External links