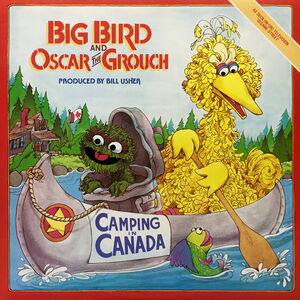 "I've Got the Lonesome, Wanna Be Back on Sesame Street, Blues" is a duet performed by Big Bird and Oscar the Grouch at summer camp, as they sing about all the things they miss back home on Sesame Street. Oscar misses his stash of banana peels, nonreturnable bottles and worn out shoes. Big Bird misses his nest, the bus, Mr. Hooper, Susan, Gordon, and Mr. Snuffleupagus. They like Canada, but they miss the city, because it's home.
Releases
Audio
Ad blocker interference detected!
Wikia is a free-to-use site that makes money from advertising. We have a modified experience for viewers using ad blockers

Wikia is not accessible if you've made further modifications. Remove the custom ad blocker rule(s) and the page will load as expected.