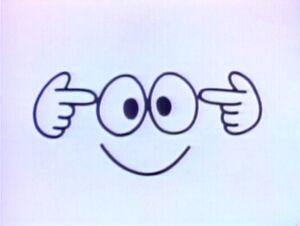 I've Got a Mind is a recurring series of animated Sesame Street segments produced by Cliff Roberts.
In the cartoons, an abstract man (whose eyes, mouth and hands are the only parts shown) demonstrates the different ways he can use his mind. The dialogue in the segments is recited almost completely in rhyme.

Segments
Ad blocker interference detected!
Wikia is a free-to-use site that makes money from advertising. We have a modified experience for viewers using ad blockers

Wikia is not accessible if you've made further modifications. Remove the custom ad blocker rule(s) and the page will load as expected.