"I'm Takin' a Break" is a Sesame Street song about the importance of relaxing every now and then. After a morning of playing tag with Elmo, Big Bird decides it's best to take a short break. Although Elmo initially wants to keep playing, Big Bird explains to him, in song, how fun and refreshing it can be to just take a break. While they rest, they watch some kids ride their scooters, Zoe dancing, and Telly bouncing on his pogo stick. When the song ends, Big Bird is ready to continue the game of tag with Elmo.
Releases
Video
Online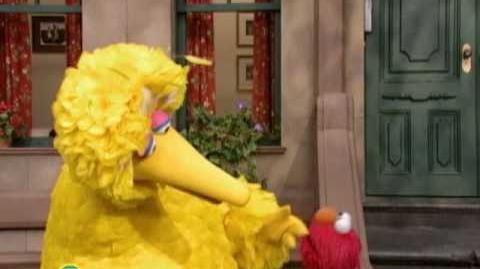 Ad blocker interference detected!
Wikia is a free-to-use site that makes money from advertising. We have a modified experience for viewers using ad blockers

Wikia is not accessible if you've made further modifications. Remove the custom ad blocker rule(s) and the page will load as expected.