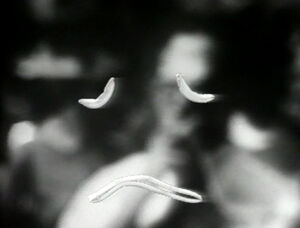 I'm Nobody is a film created by Jim Henson consisting of city crowds shot from the shoulders, up, and slightly blurred with slow dissolves plays behind the performance of the Floating Face. He sings a song about not being noticed.
It was premiered with Limbo on The Mike Douglas Show on July 20, 1966.
The song was also performed by Limbo in The Muppets on Puppets.
Ad blocker interference detected!
Wikia is a free-to-use site that makes money from advertising. We have a modified experience for viewers using ad blockers

Wikia is not accessible if you've made further modifications. Remove the custom ad blocker rule(s) and the page will load as expected.