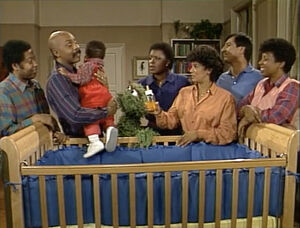 "Hush, Little Baby" is an American lullaby, with the author and origin unknown. The lullaby was successfully adapted into popular songs by Bo Diddley and then again by James Taylor and Carly Simon.
Recordings
References
In the third episode of Miles' adoption story on Sesame Street, the cast sing the lullaby to the baby after Oscar wakes him up.
Ad blocker interference detected!
Wikia is a free-to-use site that makes money from advertising. We have a modified experience for viewers using ad blockers

Wikia is not accessible if you've made further modifications. Remove the custom ad blocker rule(s) and the page will load as expected.