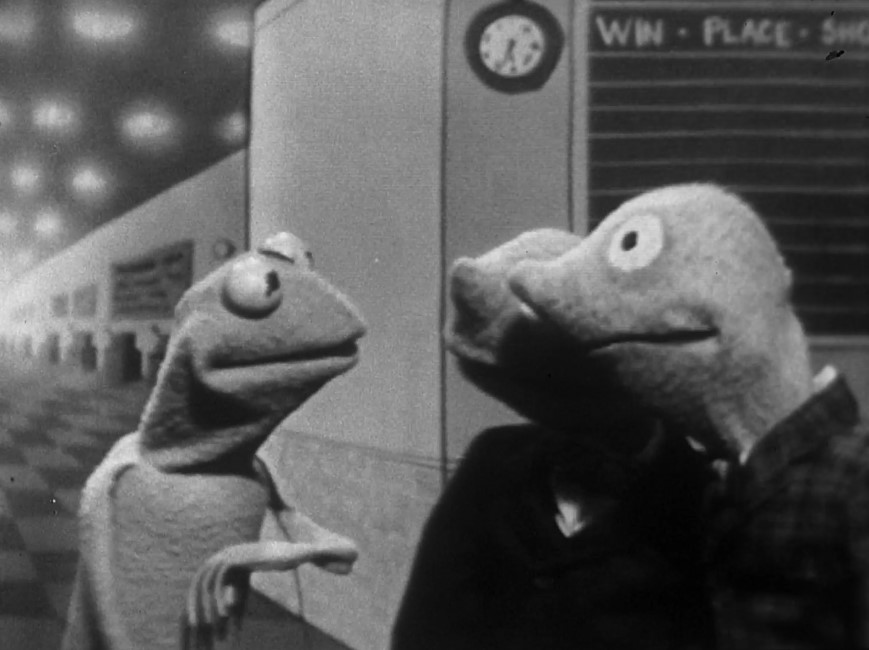 One of the surviving episodes of Sam and Friends.
Muppets: Kermit, Hank and Frank, Harry the Hipster, Professor Madcliffe
Description: Kermit hosts an interview with the well known NBC News anchormen Chet Huntley and David Brinkley (as played by Hank and Frank). Their answers consist of nothing but brief sound fragments from the actual Huntley and Brinkley, such as "Chet Huntley," "David Brinkley," "NBC News," "Washington," and "New York."
The scene ends with a commercial for sponsor Esskay Meats, as provided by Harry and a loudmouthed Professor.