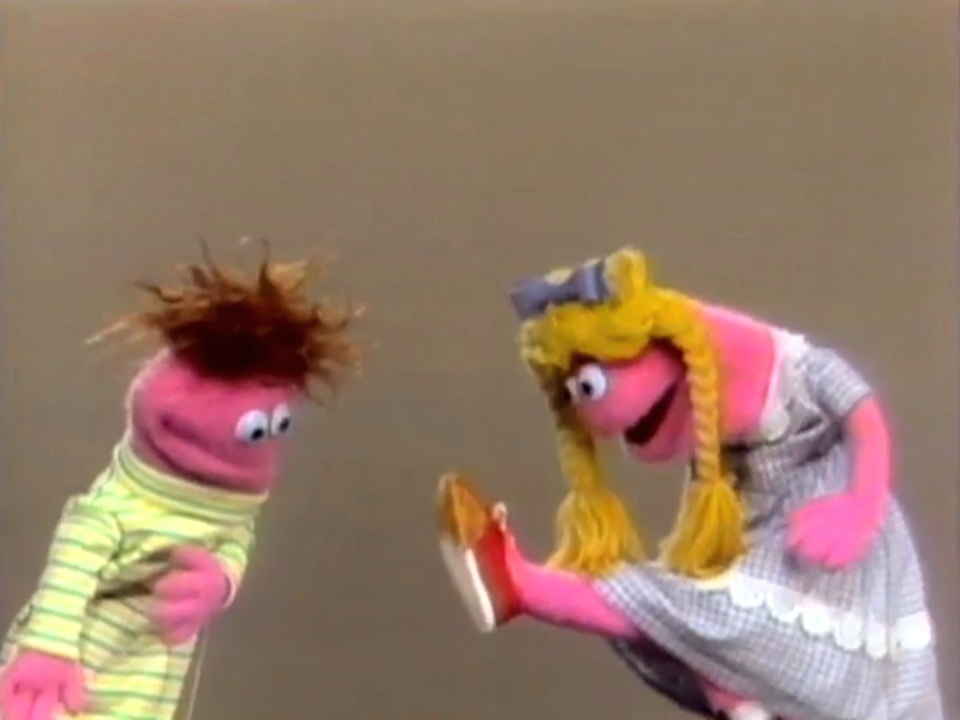 Hunt for Happiness is a three part soap opera spoof on Sesame Street that first appeared in Episode 0112. Its title is a parody of the long-running soap Search for Tomorrow.
Helen Happy tells her brother Harold Happy that she has mud on her sneaker. They panic and cry. The sensible Grandmother Happy has no patience for their dramatics and eventually gives up on helping them.
Frank Oz performed Helen Happy. Jim Henson provided the voices for both Harold Happy and Grandmother Happy. For actual puppetry, Henson would perform the character with more lines and prominence in the scene, Harold for the story's first and second part and Grandmother for the third part. The secondary puppet was manipulated by Danny Seagren.[1]
Sources
↑ Getty Images — Object Name DA_SesameStreet012 and Object Name DA_SesameStreet008
Ad blocker interference detected!
Wikia is a free-to-use site that makes money from advertising. We have a modified experience for viewers using ad blockers

Wikia is not accessible if you've made further modifications. Remove the custom ad blocker rule(s) and the page will load as expected.