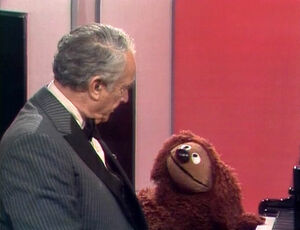 The 2nd, and most popular, of Franz Liszt's nineteen Hungarian Rhapsodies in C-sharp minor was performed by Victor Borge and Rowlf in episode 405 of The Muppet Show.
Lang Lang also played this music when auditioning for Oscar's Grouch Symphony Orchestra in Sesame Street Episode 4084.
Ad blocker interference detected!
Wikia is a free-to-use site that makes money from advertising. We have a modified experience for viewers using ad blockers

Wikia is not accessible if you've made further modifications. Remove the custom ad blocker rule(s) and the page will load as expected.