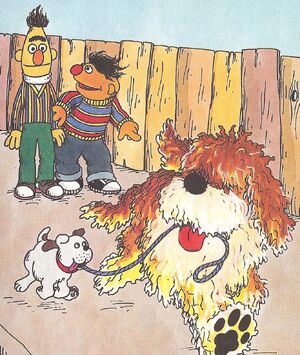 Hulk is a gray dog, seen in the Sesame Street Little Golden Book Puppy Love. He belongs to Barbara, and is entrusted to Bert and Ernie when she goes to visit her grandmother for the day. Despite his name, Hulk is small, jovial and friendly.
See also
Ad blocker interference detected!
Wikia is a free-to-use site that makes money from advertising. We have a modified experience for viewers using ad blockers

Wikia is not accessible if you've made further modifications. Remove the custom ad blocker rule(s) and the page will load as expected.