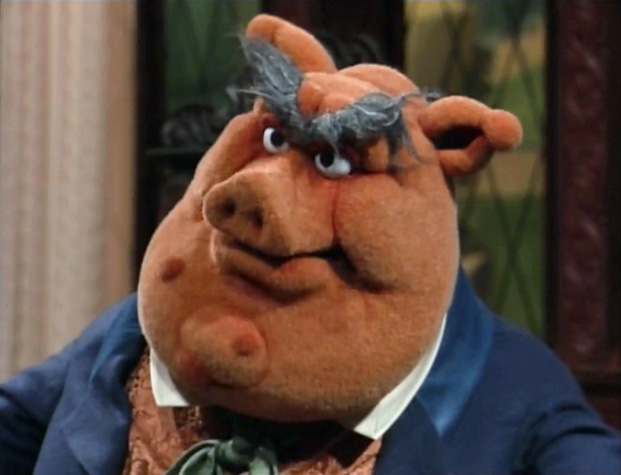 Howard Tubman is a member of America's oldest and fattest family, the Tubmans of Porksmith. He was featured with his butler Carter in the recurring sketches The Tubmans of Porksmith and Boarshead Revisited on Muppets Tonight.
Howard later served as the Muppet Theater's choreographer, as seen in It's a Very Merry Muppet Christmas Movie. In a world in which Kermit was never born, Howard was seen as choreographer of the Electic Mayhem's river dance act.
The Howard Tubman puppet was first seen as one of the wild boars in Muppet Treasure Island.
An illustrated version of the character made a brief cameo in issue #4 of Muppet Snow White.