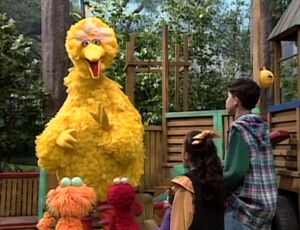 Howard Marren is a composer who has written music for several Sesame Street songs, mostly in the 1990s. He shared in a 1997 Daytime Emmy nomination for Outstanding Music Direction and Composition in a Children's Series.
Most of Marren's work has been for the stage, including the off-Broadway musical What About Luv? (1984), Paramour, and Portrait of Jennie He also contributed to Captain Kangaroo.
Songs
lyricist noted
External links
Ad blocker interference detected!
Wikia is a free-to-use site that makes money from advertising. We have a modified experience for viewers using ad blockers

Wikia is not accessible if you've made further modifications. Remove the custom ad blocker rule(s) and the page will load as expected.