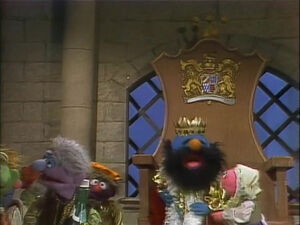 "How the King Got His Kazoo" is a Sesame Street story read by Olivia. In the story, a king wants to have a dance and asks his subjects to bring the royal kazoo. The subjects don't listen and instead bring the royal canoe, then shampoo and finally, a zoo. One little girl tries listening and successfully brings him his kazoo. He appoints her the Royal Listener, who will listen to the king and tell the rest his requests.
Performers
Ad blocker interference detected!
Wikia is a free-to-use site that makes money from advertising. We have a modified experience for viewers using ad blockers

Wikia is not accessible if you've made further modifications. Remove the custom ad blocker rule(s) and the page will load as expected.