Horst Gentzen
Talk

0
27,667pages on
this wiki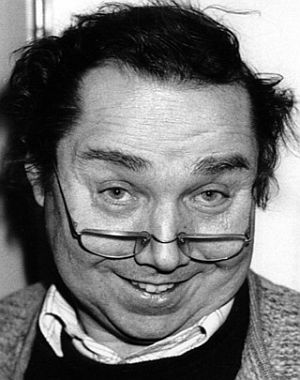 Horst Gentzen (1930-1985) was a German voice actor who voiced Kermit the Frog (Kermit der Frosch) on Die Muppet Show, in the German dubs of The Muppet Movie and The Muppets Take Manhattan, and in the earliest German albums. He was the first voice actor to utilize traits which would become part of Kermit's character in Germany (scripted by Eberhard Storeck to cover gaps in dubbing), specifically using "Applaus! Applaus!" (in whatever configuration or length was needed) over the elongated "Yaaaaay!" favored in the English tracks. One of his last performances as Kermit was in the 1984 dub of The Fantastic Miss Piggy Show (Die fantastische Miss Piggy Show).‎
Trained in the stage, Gentzen was active in the West Berlin theaters as a juvenile, beginning in 1946, and soon transitioned into films. Beginning in the 1950s, Gentzen became active in radio and as a voice actor, usually lending his higher-register tones to comedians, light juvenile leads, and unusual character actors. This was typified by his work as the German voice of Jerry Lewis in over thirty films across three decades.
Gentzen also dubbed Ringo Starr in A Hard Day's Night and Help!, Peter Lorre in Casablanca and the Mr. Moto series, David Warner in Tom Jones, Austin Pendleton in Catch-22, Cyril Shaps in Lawrence of Arabia, and Eddie Deezen in Grease. In the dubs of the British Carry On! comedies, Gentzen dubbed the often snide Kenneth Williams in the earliest entries, then transitioned to supporting player Charles Hawtrey before dubbing Williams again in the 1980s.
Animation credits included Cowslip in Watership Down, Squealer in the 1950s Animal Farm, and such Disney roles as Ludwig Von Drake, The Reluctant Dragon, and the fox in Mary Poppins. When Gentzen died, Andreas von der Meden, who played Kermit in Sesamstrasse and alternated with Gentzen in films, took over full-time as the frog.
External links