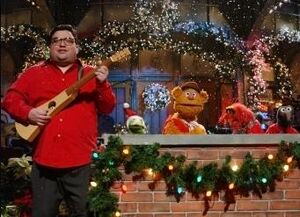 Horatio Sanz (b. 1969) was a cast member on Saturday Night Live from 1998 to 2006. In 2004, he was joined by Kermit, Gonzo, Fozzie, and Animal in singing the annual SNL Christmas song, "Christmas is Number One."
He voiced Duncan in Disney's Wreck-It Ralph.
External links
Ad blocker interference detected!
Wikia is a free-to-use site that makes money from advertising. We have a modified experience for viewers using ad blockers

Wikia is not accessible if you've made further modifications. Remove the custom ad blocker rule(s) and the page will load as expected.