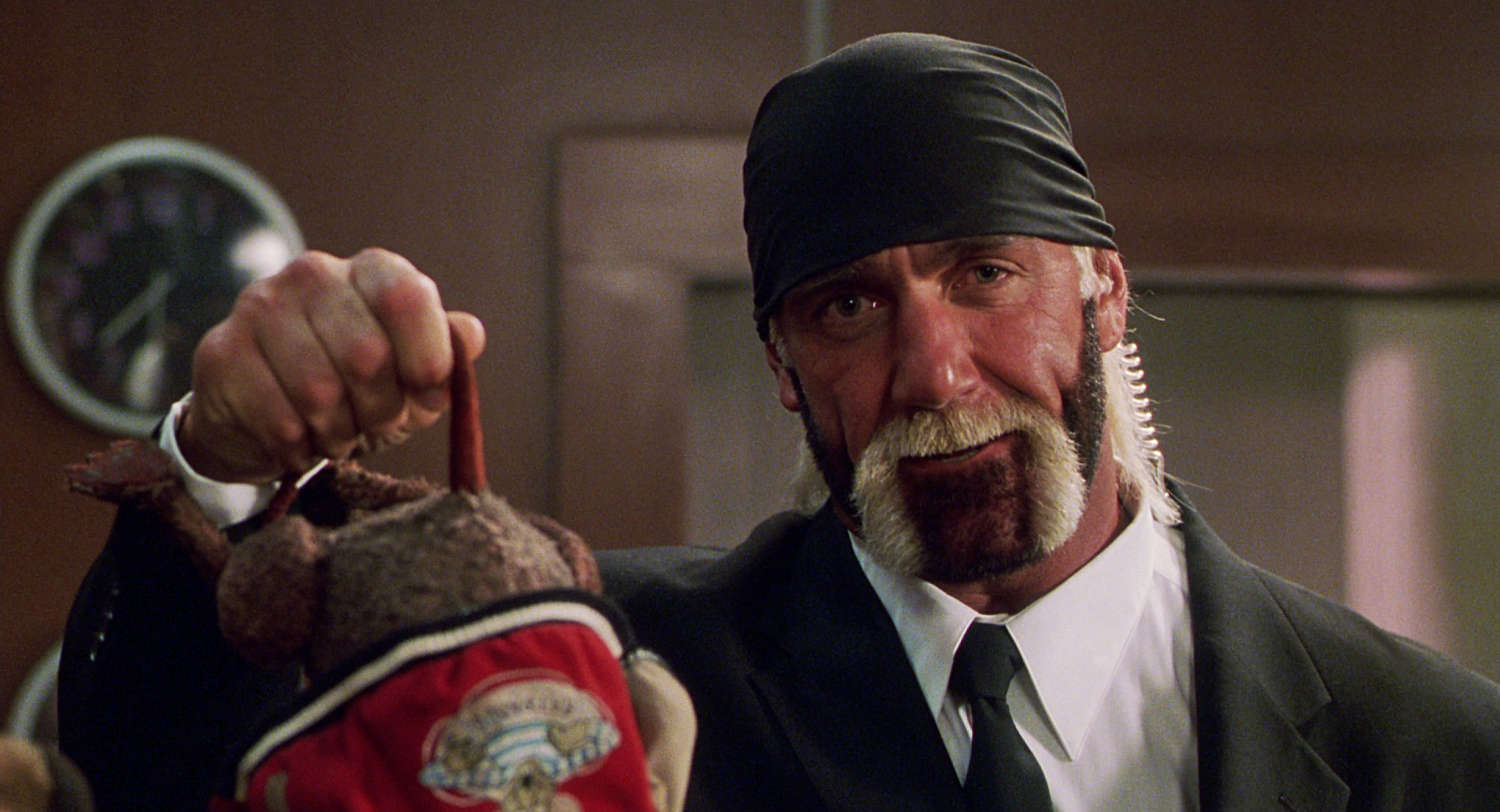 Hollywood Hogan (born Terrence Bollea) is a wrestler and actor, also known as Hulk Hogan, his most well known ring name.
Hogan was interviewed by guest host Kermit the Frog on Larry King Live on April Fools Day, 1994, promoting his TV show Thunder in Paradise.
In 1999, he made a cameo appearance as himself, employed by K. Edgar Singer as a "Man in Black" in Muppets from Space. This was also during the time when he was a heel member of the nWo in World Championship Wrestling.
External links
Ad blocker interference detected!
Wikia is a free-to-use site that makes money from advertising. We have a modified experience for viewers using ad blockers

Wikia is not accessible if you've made further modifications. Remove the custom ad blocker rule(s) and the page will load as expected.