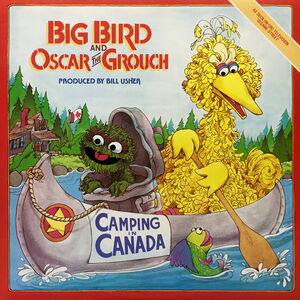 As Big Bird and Oscar the Grouch arrive at summer camp, they talk to Louise and Mike, two counselors at the camp. As they get on the bus, Big Bird meets a girl named Debbie, who doesn't like to be away from home. Louise and Mike start to sing "Holiday in Canada", a song about what life will be like at camp. Big Bird starts to join in, and so does Debbie, although she sings about being far away from home and her friends.
Releases
Audio
Ad blocker interference detected!
Wikia is a free-to-use site that makes money from advertising. We have a modified experience for viewers using ad blockers

Wikia is not accessible if you've made further modifications. Remove the custom ad blocker rule(s) and the page will load as expected.