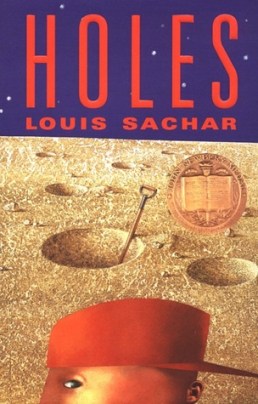 Holes is a humorous 1998 young adult novel by Louis Sachar. It follows a falsely-arrested teenage boy named Stanley Yelnats during his time at a correctional camp.
Stunned to find out that fellow inmate Zero can not read, Stanley asks him "Didn't you ever watch Sesame Street?" and gets no reply. Later, when Zero quickly progresses while learning to read, the narrator says "Not bad for a kid who had never seen Sesame Street!"
Ad blocker interference detected!
Wikia is a free-to-use site that makes money from advertising. We have a modified experience for viewers using ad blockers

Wikia is not accessible if you've made further modifications. Remove the custom ad blocker rule(s) and the page will load as expected.