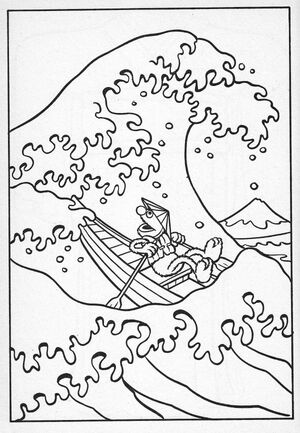 Katsushika Hokusai (1760-1849) was a Japanese artist and printmaker of the Edo period. He is best remembered for his woodblock series of prints Thirty-six Views of Mount Fuji. Included in that series is his most famous work, The Great Wave off Kanagawa, which was created in 1820, which was the first in the series.
The Sesame Street coloring book Museum of Monster Art spoofs the print, with Grover battling the giant wave.
Ad blocker interference detected!
Wikia is a free-to-use site that makes money from advertising. We have a modified experience for viewers using ad blockers

Wikia is not accessible if you've made further modifications. Remove the custom ad blocker rule(s) and the page will load as expected.