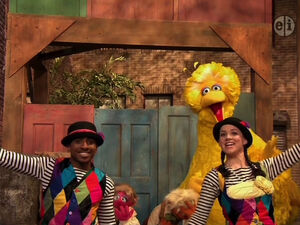 Hip Hop Juggler (real name Paris) is a New York-based performer, specializing in juggling acts. He has appeared on such shows as What Not to Wear and Today, as well as the White House and Lincoln Center.
He appeared in a season 43 episode of Sesame Street, portraying one of the Fabulous Flying Fish Jugglers that use Hansel and Gretel's trail of fish for their juggling act.
External links
Ad blocker interference detected!
Wikia is a free-to-use site that makes money from advertising. We have a modified experience for viewers using ad blockers

Wikia is not accessible if you've made further modifications. Remove the custom ad blocker rule(s) and the page will load as expected.