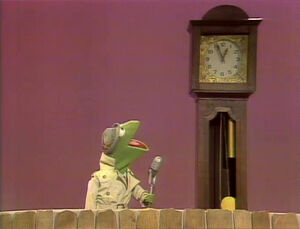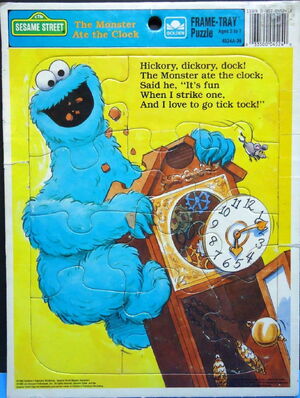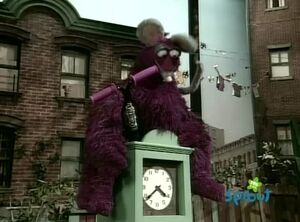 Hickory Dickory Dock is a popular nursery Rhyme. The earliest recorded version of the rhyme was published in London around 1744, and began, "Hickere, Dickere Dock". The modern version is as follows:
"

Hickory, dickory, dock,
The mouse ran up the clock.
The clock struck one,
The mouse ran down,
Hickory, dickory, dock.

"
Adaptations
Recordings
References
Sesame Street Episode 2753 sees the mouse from the story finding new nursery rhymes to star in while her clock is repaired.
In Episode 3446 of Sesame Street, the titular mouse attempts to reenact the rhyme when his clock breaks. As Luis tries to fix the clock, the mouse adopts Big Bird as a replacement, reciting a modified version of the rhyme called "Hickory Dickory Dird."
Episode 4079 of Sesame Street features The Man in Brown, who owns a pig named Hickory Dickory, the star of the rhyme "Hickory Dickory Dare."
Ad blocker interference detected!
Wikia is a free-to-use site that makes money from advertising. We have a modified experience for viewers using ad blockers

Wikia is not accessible if you've made further modifications. Remove the custom ad blocker rule(s) and the page will load as expected.