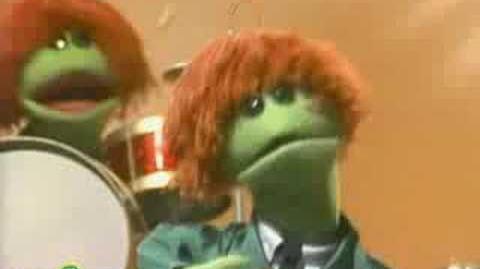 "Hey Food" is a parody of the Beatles' song "Hey Jude", as sung by Cookie Monster and the Beetles on Sesame Street, in which Cookie and the band sing the praises of comfort food.
Notes
At the end of the song, one of the drummer's drum sets can be seen falling off the stage.
Releases
Audio (album version)
Video
Online
Ad blocker interference detected!
Wikia is a free-to-use site that makes money from advertising. We have a modified experience for viewers using ad blockers

Wikia is not accessible if you've made further modifications. Remove the custom ad blocker rule(s) and the page will load as expected.