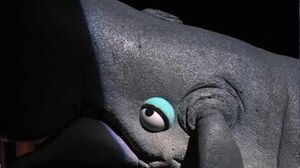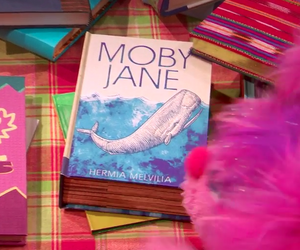 Herman Melville (1819 – 1891) was an American novelist, short story writer, essayist and poet. His longest novel, Moby-Dick won recognition in the 20th century as one of the chief literary masterpieces of both American and world literature.
References
Ed Grimley's pet goldfish Moby may be named in a reference to Melville's novel Moby-Dick.
In the "Elmo the Musical" segment "Sea Captain the Musical," Elmo and his chicken crew sail the ocean, looking for the great, pink whale, Moby Pink.